Polyoxotungstate@Carbon nanocomposites as Oxygen Reduction Reaction (ORR) Electrocatalysts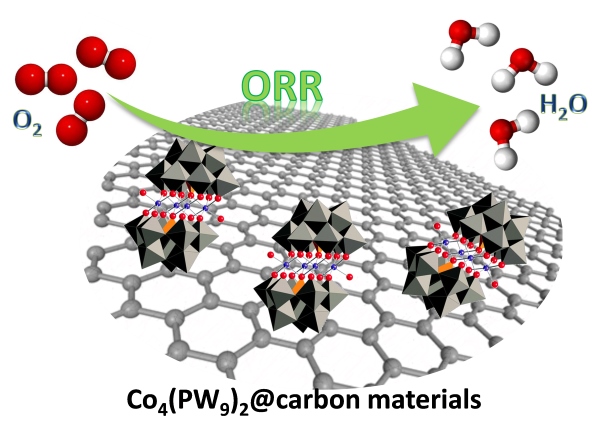 Diana M. Fernandes*, Hugo C. Novais, Revathi Bacsa, Philippe Serp, Belén Bachiller-Baeza, Inmaculada Rodríguez-Ramos, Antonio Guerrero-Ruiz, Cristina Freire Langmuir (2018). DOI: 10.1021/acs.langmuir.8b00299.
ORR by Co4(PW9)2@CMs: Excellent ORR electrocatalysts in alkaline medium with comparable onset potentials (0.77–0.90V vs. RHE) to state-of-art Pt/C (0.91V vs. RHE), low Tafel slopes (68–96 mVdec-1), selectivity towards direct O2-reduction to water, excellent tolerance to methanol and good long-term electrochemical stability.